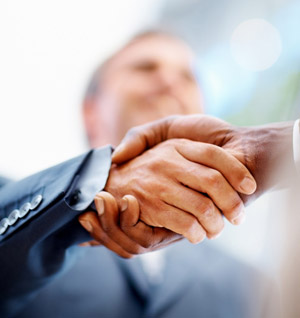 Aryon Managed Services provides management and monitoring of your ICT Systems, enabling businesses to provide effective service management, align IT requirements with business priorities and optimise the delivery of IT reliant business services.
When you subscribe to Aryon's Managed Services, we manage the technology infrastructure and applications on your premises according to the terms of a service-level agreement (SLA) established to meet your unique needs.
Aryon's Managed Services provide enterprise class capabilities for a predictable annual or monthly fee, without requiring a large, initial capital investment. Companies that out-task, to Aryon, receive high levels of support and availability, enabling you to focus on strategic activities instead of support, and pay only for those infrastructure services that you need.
Key Benefits
Reduces costs, including traditional service fees, hardware, IT operations, and training
Eases adoption of new business processes
Increases levels of support and availability without additional staff
Makes your IT budget more  stable and predictable
Provides access to the latest technology with limited risk
Provides access to an enhanced skills base
Makes it easier to adapt to changing business conditions
Enables you to focus on the core business
Support Agreements
You are faced with increasing competitive pressure and a technology landscape that is rapidly evolving. It is difficult to skill up and minimise business risk internally. A significant portion of technology systems are becoming utility or cloud based services that should simply be consumed as it is demanded. You need a way to empower staff to focus on producing business value and efficiency without the distraction of managing and supporting non-core services.
Assisting you to deliver accountable, reliable and predictable IT services, Aryon Managed Services is the flexible extension of your operation when the cost of internal resources is too high, or you don't have the experience or skills, or simply you don't have the time.
Our Services
Aryon Managed Servcies provide a simple way to ensure technology services delivery is accountable and reliable. Our Managed Services are broken up in four definitive offerings.
Aryon Managed IT Support Services: A full Managed Service on all, or part of your infrastructure, providing you with unlimited remote and onsite support at a fixed monthly rate. Full accountability with no surprises.
Aryon Strategic Technology Support Services: Positioned to provide organisations with a managed service around a specific technology such as VMware, Citrix, Fortinet, Storage, Backup or Networking. Provides piece of mind knowledge that you have the best technical consultants working on each specific Strategic Technology.
Aryon Planned: Flexible Site visits plus a fixed number of hours per month to use for support services. Site visits can be used for Health Checks or to simply have Aryon execute tasks you have prioritised. Ensures all critical systems are regularly maintained and serviced with a structured framework.
Aryon Pre-paid: Pre committed ad hoc service hours. Has no SLA or Resolution Commitments. Relieves you from the need to raise a Purchase Order or approve urgent service or support work.