Technology alone won't solve Health/Aged Care issues and challenges. However, integrating technology with people and processes will go a long way to supporting sustainability and growth.
Business Issues & Challenges
Solutions to help in these areas include:
Enabling the productive use of Technology in the field
Improving Rostering and Scheduling
Attracting and retaining the new Generation of workforce (soon they'll account for over half the workforce)
Effective Cloud Adoption
Protection of information and data from cyber attacks
Globalisation
Changing Nature of Funding
Using data to enable insight and facilitating better decision making
Improved asset Management - tracking and tracing a wide variety of assets
Providing the technological environment baby boomers expect
Skills & Experience
Snappy wireless networks enabling new and improved care services
Safe and secure next generation networks and protection
Location aware networks
Cloud Delivered IT Solutions
Using data to provide insight for more informed and faster decision making
Industry best in class out-tasked IT operations and support
Related Posts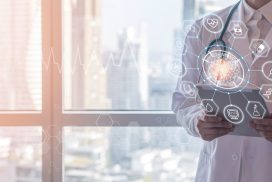 The Covid-19 pandemic has had an enormous impact on how businesses manage and control their ICT networks. Historically, most...
Posts Navigation