Not For Profit organisations have particular needs. Are your technology solutions addressing your specific business needs?
Business Issues & Challenges
Service delivery is complicated with challenges, ones in which we help take the pain away:
Supporting the wide ICT needs of a diverse workforce. From full time right through to volunteer, from mature workers to the millennials.
Enabling effective ICT during fundraising events.
Reporting requirements for compliance and governance
Attracting and retaining customers and service in line with NDIS needs.
Aligning ICT spend with funding cycles
Removing clutter and getting the right information to customers and community when they want it, on the device they are used to.
Keeping information safe and secure
Skills & Experience
We support you with a high duty of care in the way we deliver innovative, quality IT Solutions and Services such as:
Snappy wireless networks enabling new and improved access to ICT services
Safe and secure next generation networks and protection
Location aware network services
Cloud Delivered IT Solutions
Agile ICT infrastructure and applications that can scale with you.
Using data to provide insight for more informed and faster decision making
Industry best in class out-tasked IT operations and support
Related Posts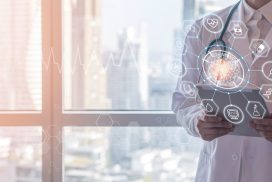 The Covid-19 pandemic has had an enormous impact on how businesses manage and control their ICT networks. Historically, most...
Posts Navigation