Your network is the backbone and the communications platform that allows you to collaborate internally and connect globally.
Our Network and Security solutions are comprehensive, including:
Enterprise Wired and Wireless Networks
Secure Private Wide Area Networks
High Performance Enterprise grade Internet connectivity
Data Centre Networking
Network performance management and optimisation
Software defined networks
Identity and Access Control
Security Vulnerability Scans
Next Generation Firewalls
Advanced Threat Protection
End User Security
Mobile Device Management
Encryption
Anti-Virus, Anti-SPAM, Web Protection
Data leakage prevention
Managed Security Services
Our Network and Security Solutions will enable you to:
Exceed expectation in network performance and availability
Reduce costs and complexity
Enable next generation mobile workforce
Support unified communications, IP telephony and collaboration
Protect your assets, information and brand reputation
Implement effective and pragmatic security
Replace capital expense with operational expense with managed security services
Manage who's on your network, and what they're doing.
Related Posts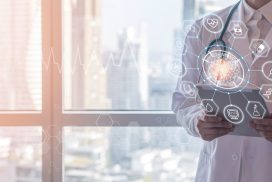 The Covid-19 pandemic has had an enormous impact on how businesses manage and control their ICT networks. Historically, most...
Posts Navigation